Free Resources
How well does a senior community encourage residents to spend time outdoors? The Seniors' Outdoor Survey (SOS) is an evidence-based tool that can be used to evaluate a facility's strengths and weaknesses in meeting residents' needs and preferences for outdoor usage. This makes it easier to prioritize specific features in making improvements or planning new construction.
This new interactive spreadsheet allows you to calculate weighted scores for the SOS Tool. After entering raw scores, the embedded formula will provide different weightings based on each item's relative importance, estimated from previous research findings. This preliminary version will be further improved after feedback from target users. For further information or to participate in testing the weighting/ scoring protocol for this tool, please contact Susan Rodiek at rodiek@tamu.edu or Eric Bardenhagen at bardenhagen@tamu.edu.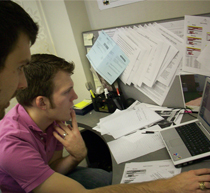 Access to Nature is based on current research about nature's effect on the lives of older adults – click here for a list of references on this topic.
Coming Soon...
Recommended Readings
A list of recommended books and research based articles relevant
to aging and the design of
outdoor space.
Relevant Resources
A list of organizations, professionals, and resources focused on issues of aging, therapeutic outdoor environments and/or designing outdoor spaces for older adults.
Available with DVD program
Special considerations are required for designing gardens for those with dementia.

These readings from leading experts in the field of dementia and designing outdoor space provide detailed guidelines for creating outdoor spaces
that support those with dementia.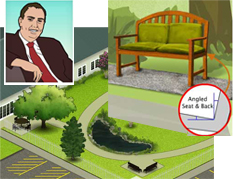 Build the perfect bench. Design doors that are an invitation to the outdoors. Plant trees and place patios. With Access to Nature's suite of interactive exercises, you get a hands-on opportunity to see the effectiveness of good design decisions, and you'll have some fun
in the process.
Coming Soon...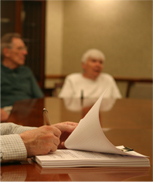 Printable Pages
These one-page printable pdfs provide at-a-glance
information on the most effective elements of
outdoor space for healthy aging.